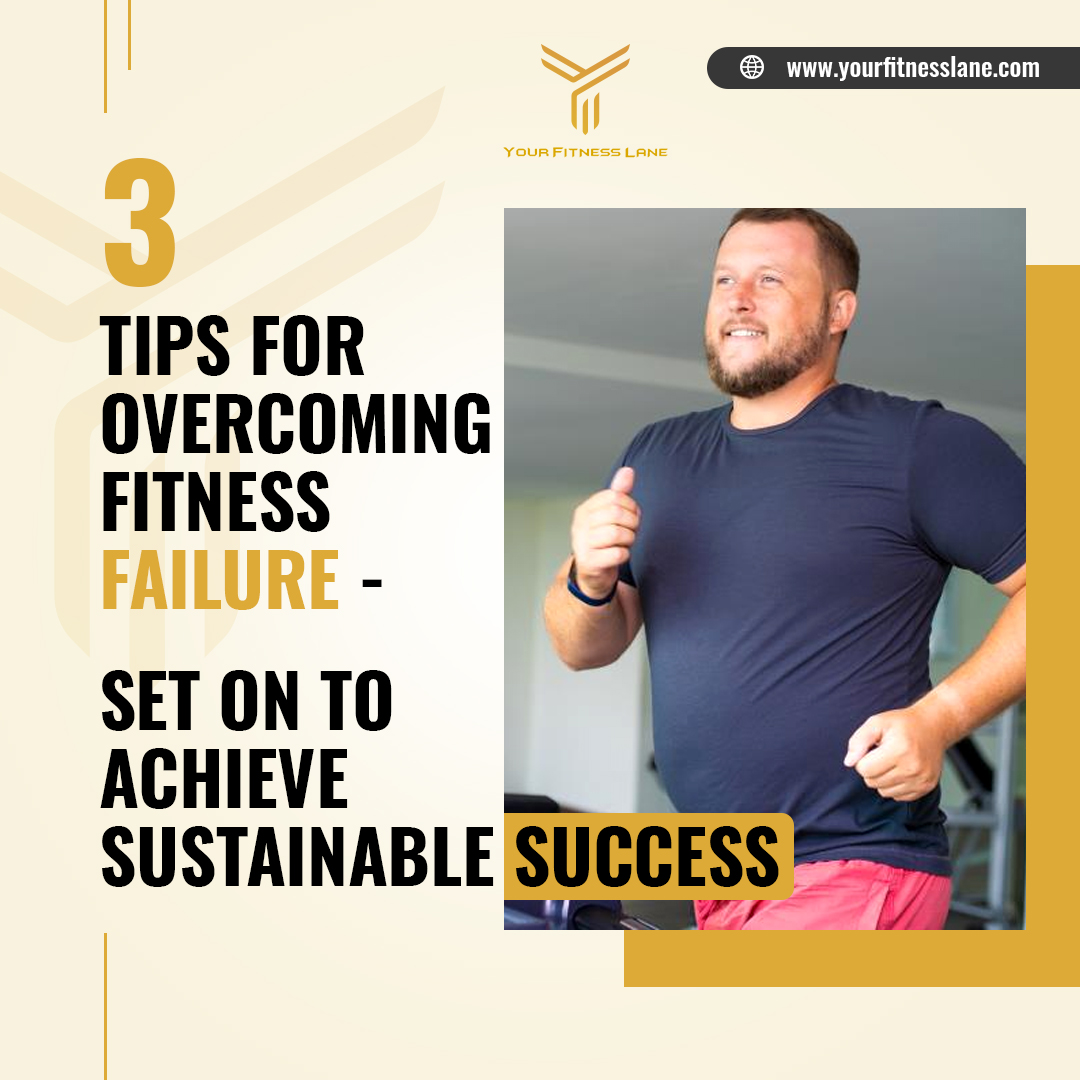 Losing weight and staying fit is the most common resolution people take every second month, but very few remain committed or driven towards this goal. Many people give up on their resolution as they see healthy eating as a dreadful bore and workout sessions as a needless burden. But it shouldn't be the scenario! Regular exercising and being physically fit reduces the risk of cardiovascular and respiratory diseases and improves overall health.
Fitness failure is common; it's our inability to achieve personal expectations when it relates to effort versus results. Or, if we simply say, people get frustrated at some point as they can't achieve desired results even after putting in a lot of effort.
But, have they ever thought, are their efforts enough to reach their fitness goals? Or, is their fitness schedule properly planned, as per their objectives?
In this blog, we are sharing three tips that can help you overcome fitness failure and achieve success.
● Pick the Right Fitness Trainer
No deny, to embark on a successful journey, investing in one of the top online fitness coaches is crucial. Online training is becoming an awesome alternative to live gym sessions; no need to visit a fitness studio, no need to put your life at risk of COVID.
A well-trained personal trainer will craft a comprehensive program based on your current lifestyle and fitness goals. Their workout is structured progressively, and they will keep track of your progress to let you achieve your goals and see visible and satisfying results. Weekly interactions will be there, and according to your progress, they may make modifications to the existing online coaching meal plans and workouts.
● Set Realistic Goals
Don't set your goals too high; otherwise, you might give up without even trying.
First, evaluate your level – what you can mentally and physically handle and start from there. Get adding more over time. Let your online nutrition and fitness coach set a result-driven fitness plan for you! Plus, they will provide all the support you need to accomplish each milestone to see a big change in you.
● Make it a Habit
Small changes now will help produce big results in the long run. There are plenty of excuses and reasons to skip exercise sessions. No doubt, we're busy, we feel tired, or we've other tasks in a queue. As with everything, planning and doing physical activities at a time when you feel more energetic is just as important as scheduling a doctor's appointment.
Instead of making excuses for not working out, look for opportunities to exercise.
At YourFitnesslane, our nutrition and fitness consultants create a tailor-made fitness plan to help you stay fit and live your best and healthiest life. For any queries, you can mail us at info@yourfitnesslane.com or yourfitnesslane@gmail.com we will be happy to answer all your questions.